4 Week BACHATA Course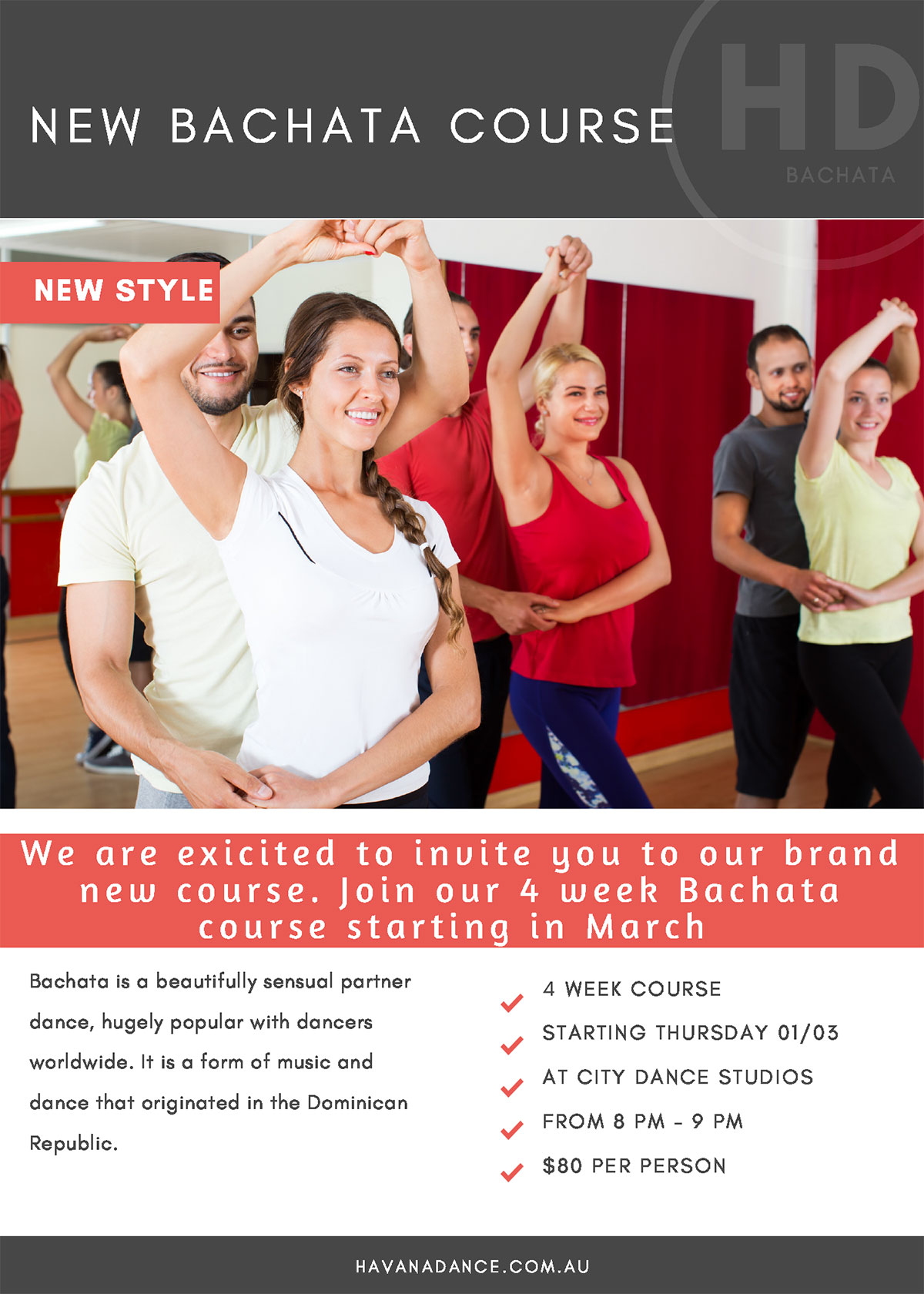 Learn the seductive dance from the Dominican Republic.
This course contains no dips, no big hips, no multiple spins, no complicated footwork, just musicality- focused social dancing based on authentic Dominican Bachata.
Even if you already dance it, our 'Bachata Doctor' Laurie will teach you new rhythms and new moves with leading and following techniques.
You will be able to tell the difference between all the genres: Dominican, Traditional, Moderna, Sensual, Urban and even Bachatango!
At the end of the course we can all go dancing together !