Upcoming Cuban Workshop series with Fraudy...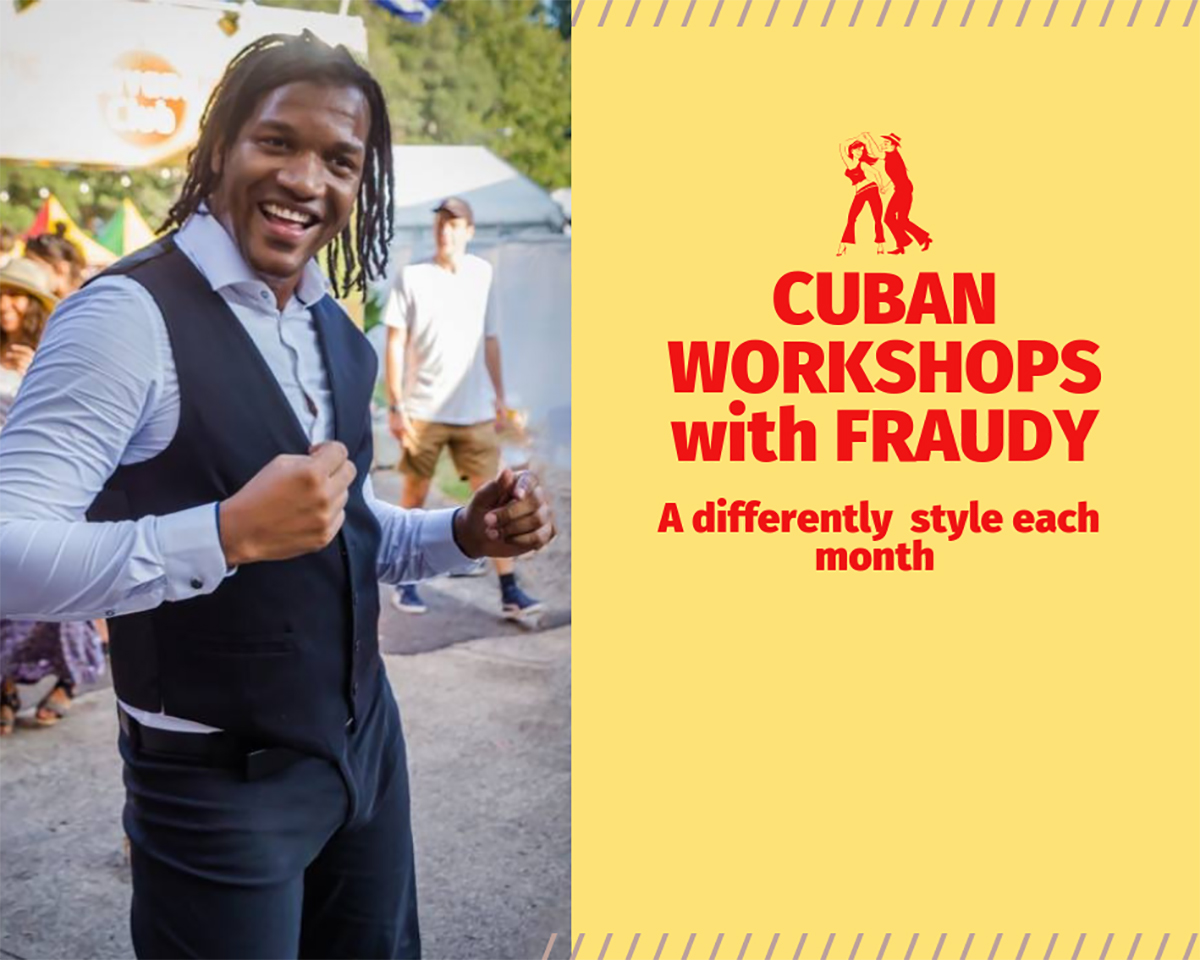 Each month a new and exciting dance style to enrich your dancing
We are so excited to announce our workshop schedule for the rest of 2019. Fraudy will be teaching some of the classic styles such as Son, Rumba as well as some exciting mixes like Salsa con Timba.
There is our full-time table for the year and make sure to visit our Facebook page for more information as we will create an event page for each workshop with more information and details on the location, content, etc.
MONTH

WORKSHOP

TIMES

DATE

September

1) Son

2) Rumba

1.30 pm- 3.00 pm

3.00 pm – 4.30 pm

21/09

 

1) Ladies Styling

1.30 pm – 3.30 pm

28/09

October

1) Son

2) Rueda

1.30 pm- 3.00 pm

3.00 pm – 4.30 pm

26/10

November

1) Rumba

2) Salsa con Timba

1.30 pm- 3.00 pm

3.00 pm – 4.30 pm

16/11

December

1) Afro Cuban

1.30 pm – 3.30 pm

07/12

Fees:
1 Workshop (1.5 hrs) = $40 online ($50 at the door)
2 Workshops (3 hrs) = $65 online ($75 at the door)
Ladies Styling & Afro (2 hrs) = $50 per workshop ($60 at the door)
Location:
Evolution Performance Centre
Level 1, 15 Falcon Street Crows Nest, Sydney
Son and Rueda Workshops
Ladies Styling Workshop
Rumba Workshop
Rumba & Salsa con Timba - 16/11
Afro Cuban Workshop - 07/12